Our Little Stories


Posted on:23 Feb 11

OMG...

YES really OMG!!!

I do feel terrible for not updating TipsyTaste for so damn long.
Well we have our reasons...
Yup the major one is that the school work had been a terrible mess n busy shits that i gotta catch up.
DAMN DAMN SAD FACE TTM!!!

☹☹☹☹☹☹☹☹☹☹☹☹☹☹☹☹☹☹☹☹☹☹☹☹☹☹☹☹☹☹☹☹☹☹☹☹☹☹☹☹☹☹☹☹☹☹☹☹☹☹☹☹☹☹☹☹☹☹☹☹☹☹☹☹☹☹☹☹☹☹☹

Well another info, we are having flea this upcoming March on the 12 @ TAB Orchard!!!
Another further info, I'll post it here ☺☺☺
Yeap, sure I'll have new stuff there n i promise ok!!!
Also yeap i handmade some tote bags together with my friend ☺☺☺
Specially drawn by me and sewed by me n my friend ☺☺☺!!!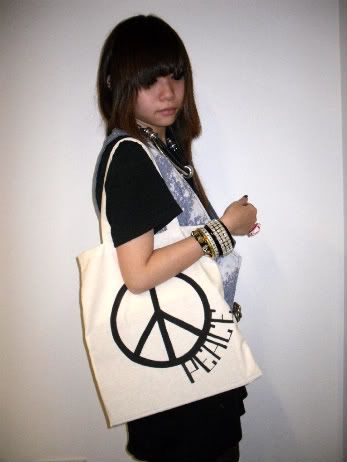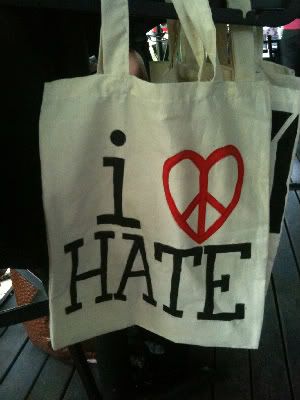 There are many other more designs too!!! it can be seen at the flea!!!
Custom make are allowed!!! :DDD
Per bag are going for SGD12 and if u r buying 2, it will be SGD20

This last bag here is a bag that i had made for my beloved friend birthday♥♥♥



Hope to see u all at the Flea and i'll try as much as i can to update soon!!!
Love u guys!!!♥♥♥


Posted on:25 Sep 10

YAY!!!
It's a year anniversary for us!!!
☺☺☺
Hope you all will enjoy our wide range of apparels again for our collection #10!!!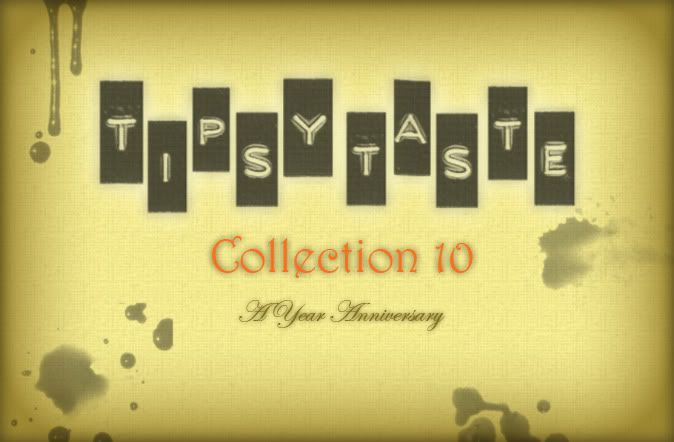 Posted on:21 Aug 10

It's been a long time since we last updated... :(

Reason???
...
Yea... it's just Busy Busy Busy!!!

Anyway... before i upload the new collection 10 of our a year anniversary,
we will have a small guessing game in FaceBook of an illustration that i had drawn.

Do check out this link
@@@
http://www.facebook.com/photo.php?pid=349466&id=100000533112387&ref=fbx_album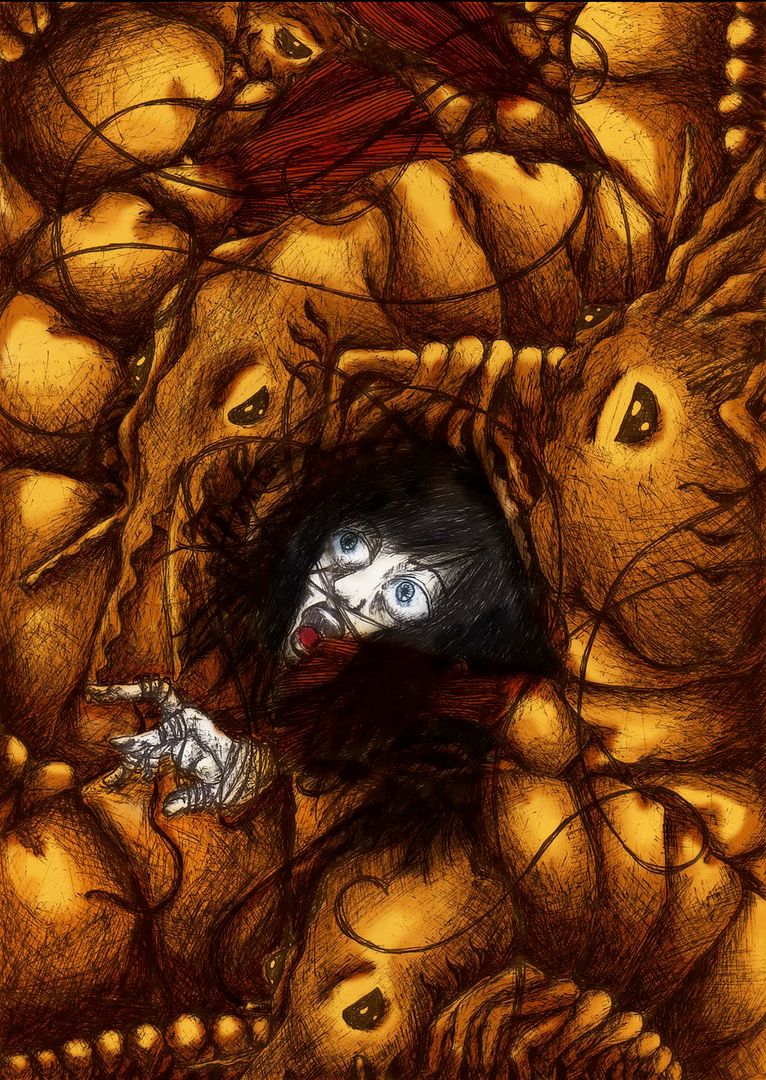 and simply leave a comment of your ans.!!!

this guessing game will end @ 4 Sep with the reveal of answers and winners will be informed of their $10 Shopping vouchers from us via Email. :D


Posted on:7 July 10



Hey peeps!!!

Dun missed out the Hooked on flea #4
and get a chance to take a look at our apparels too!!!
Do expect more stuff from us of:
-more new apparels
-some clearances apparels
-more unseen in blog apparels
- &&& lastly!!! DO ENJOY THE DJ'S MIXED MUSIC WHILE SHOPPING IN AIR-CONed CLUB :DDD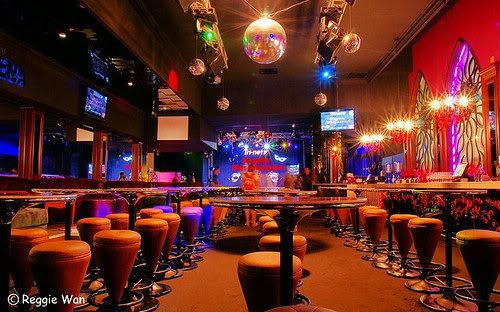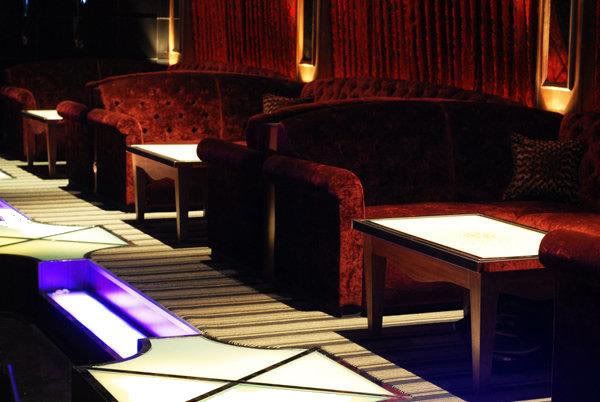 Posted on:25 June 10

Just wanna share with ya all this peaceful song!!!
I just love the illustrations in this MV...!!!
It's pretty and fantasy!!! :DDD


Hope you love it!!! :DDD


Posted on:24 June 10

Hey Peeps!!!
Our Collection #9 of HomeRun GSS Sales is finally here!!!
For all the previous collections we're having 15% discount!!!
Do grab em all before they r all long gone!!!





Posted on:10 May 10

Hey peeps!!!
Do follow us in our twitter so as to get the latest information on what is going on in TipsyTaste!!!
Follow US HERE!!!
btw as zenio is sick... hence...
Sad to say...
TT collection #9 will be delayed... :(((


Posted on:7 May 10

My Poor zenio is now in hospital...
so heart-aching to see him in such a pain




Gotta get well soon!!!


Posted on:7 May 10

It's busy busy busy!!!
And Finally!!!
I finished my gothic MV for my final proj in NAFA!!! YAY end of year 1 ...XDDD
Hope you guy liked my video :DDD




Posted on:28 Apr 10

Hey Peeps!!! Do come down to 8 May 2010 HOOKED ON FLEA!!! by the same organiser of Flea Titians [who always had a great hit]!!!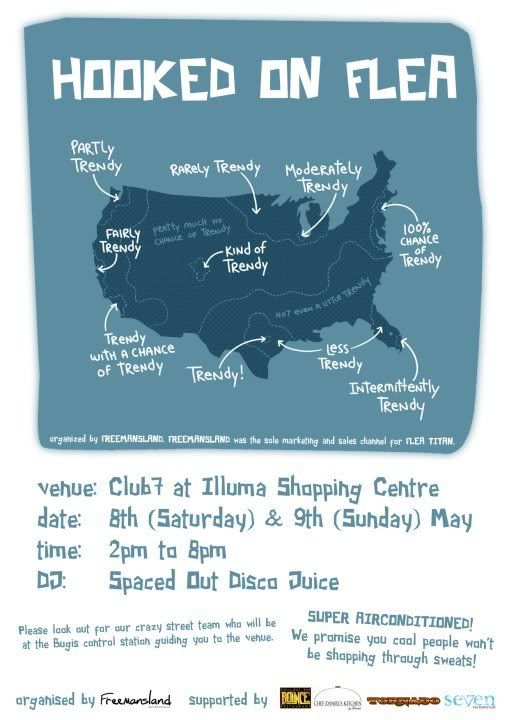 Expect to grab new stocks that are not posted on our blog!!!


Posted on:21 Apr 10

Sorry guys...
I just found out that both blogs of TipsyTaste's photos are corrupted...
Guess is due to me packing up the photos in photobucket which had caused some corruption to happened...
I will try to fix it up asap... :(


Posted on:20 Apr 10

DON'T MISS OUT THIS SUNDAY'S FLEA BY FASH-BASH!!!

What to be expected from us???
New stocks in which are not posted on the blog will be there!!!
Be sure to be there to grab our new stock before it's gone!!!





Posted on:19 Apr 10

The Making of my ISP (NAFA D&M department-Integrated Studio Project)... Visual-Kei MV...
Damn hard and lots of work are nedded to be done.
Hoping that after editing everything, it will turns out well :)
Way to go girl!!! Rocks ALL the LOLITAS!!!


Posted on:15 Apr 10

Proudly to announce our new launched collection #8!!! :DDDDD
Do grab your fav now before they are gone!!!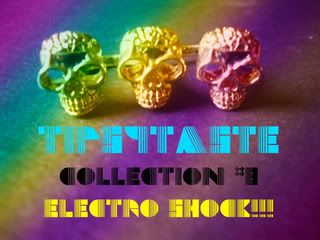 Posted on:12 Apr 10




Do Join us in the FFFFlea to get good budgets like never before!!!
Clearance items not shown in TT's blog will be up there too!!!
So DO COME N JOIN US WITH FFFF GET JIGGY @ PIT BUILDING!!!!


Posted on:11 Apr 10

Guess it's been a long time since i last post here.
hmmmm... i hve been rather busy as i'm having a major assessment in NAFA...
Guess I had been spending days and night doing my major works...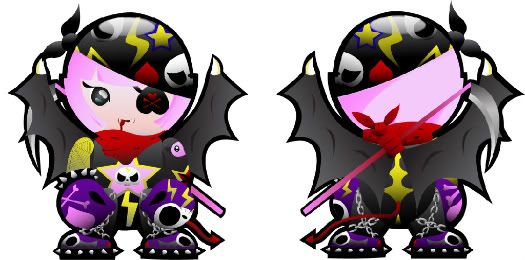 The final pic together with the background did not turn out great as what i had expected guess it cuz i had rush through it.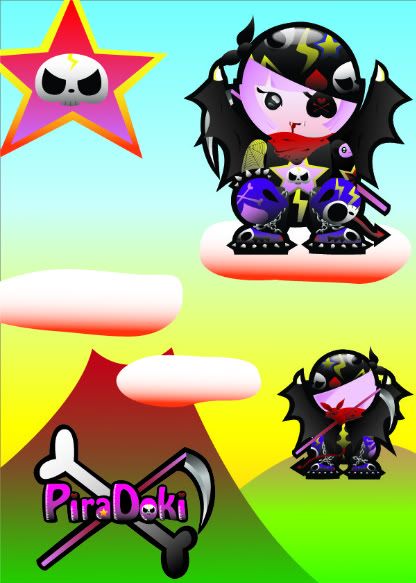 hmmm... now guess i gonna proceed in updating new apparels!!!
collection #8 otw!!! ☺☺☺


Posted on:23 Mar 10

Hey Peeps!!!

I have just joined the *SCAPE ambassador competition and i need your support so:

Step 1: Register @ http://www.360withoutborders.com/register.aspx

Step 2: http://www.360withoutborders.com/NMAQuest/contestants.aspx
Simply click on 'tipsyjess' to cast ur vote!

Thanks and love ya lots!!!

I'm now hoping to get in the top 25 place to continue my challenge in this compeitition :D

Anyway... still a awaiting for my collection #8 to be up as stocks have arrived.


Posted on:18 Mar 10

Hey Peepsss!!!
Do follow TipsyTaste in twitter too!!!!





Posted on:8 Mar 10

On 5 Mar is my birthday...
My friends said,'FINALLY LEGAL!!!'
That was so LOL but it's true cuz i'm finally 18.... OMGzzz still can't believe it XP

Hmmmm.... Zenio got his hand laid on his job on chief and he make a simple fruity dessert like a cake design for me.☺☺☺
It's sweet☺!!!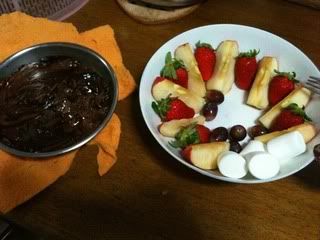 Anyway recently i have had many hot sleepless night!!!
Guess i'll be ending my semester soon and i'm so flooded will assignmentssss...☹☹☹
What a headache!!!

My completed ballerina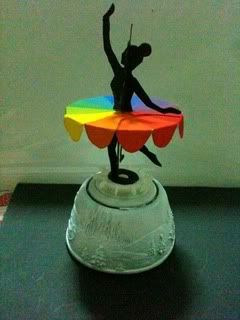 Hmmm... my workmanship sucks....

My 4 seasons painting...


i'm quite satisfy will this pic ☺☺☺

Anyway!!!
I wana remind everyone to look after your health for these few months as the weather forecast shown 35〫.
It's said to be lasting for these few month hence...
DRINK MORE WATER & ICE-CREAM FOR THE WIN!!!


Posted on:26 feb 10

OmGzzz!!!
Somehow i just came across this MV and i felt it wad kinda interesting...
And hence, i got obsessed with this song by Vampire Weekend-A-Punk. ☺☺☺
Hope you all will like it too haha!!!




Posted on:20 feb 10

Joing the fun here and grad great deals here!!!!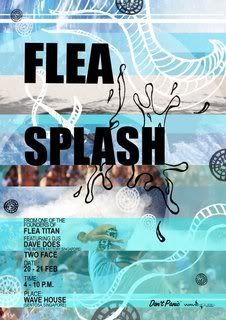 Hope to see you guys there!!!


Posted on:12 feb 10

I'm so proud to announce that TT's COLLECTION #7 is finally up!!!!☺☺☺☺☺☺☺

Hope you guy enjoy shopping with us!!!!!!☺☺☺




Lately i had been rather busy with my school work and hence it's hard for me to find the time to update☹☹☹☹☹☹ So... I'm so sorry to let all of ya waited so long... T.T


Posted on:5 feb 10

Sorry my dear peeps!!!
Tipsytaste is trying to update their collection #7...

I'm so busy lately due to skl work and my job that Im trying my best to find time to update :(

we promise to update very soon!!!


Posted on:11 Jan 10

Omgzzz... U seriously got to read this if you really loves to chat online like Msn or maybe some other chatting sites!!!

This is such a winning tips for girls to deal with Horny GUYS!!!
I just laugh through it after reading this!!!

giving it a 5 ✔✔✔✔✔!!!!


see more Epic Fails
It WINSSSS!!!!!


Posted on:10 Jan 10

Yeah....!!!
today sure is a special day for Zenio and me❤❤❤
It our 2yr 3mth anniversary☺☺☺

Hope we last very long!!!☺

Omgzzzz tmr is the start of my skl second semster!!!!
I miss all my fellow peers in NAFA!!!! ☺☺☺
hope the this new semster i can get a better GPA!!!♫♫♫


Posted on:7 Jan 10

Saddened to hear that it's the last time that the organisers are setting up Flea Titans....
So ya, the Flea Titans IV that i had went to is the last for them...☹☹☹
but anyway, it was a great Flea!!!
to be frank... i LOVE Flea Titans... Lots
thus i was quite sad to hear that thats their last flea...
i really thank all those who put an effort to come down to flea titans in sg flyer....
By shopping there, i found out lots of great and very convincing price of good stuff, i really mean it is really really good stuff, there!!!
Likewise, TipsyTaste is doing very well there too.☺☺☺ even our new stocks that had not been uploaded in our blog had been sold quite a num. of it☺☺☺

Here's some shot on Flea Titans IV



lastly, i hope that Flea Titans will come back again sooner or later!!!☺☺☺ Posted on:6 Jan 10

Omg i guess I'm late...
But anyway... TIPSYTASTE here wanna wish every1 a very HAPPY NEW YEAR!!!
We hope that all our unlucky happenings in 2009 will be left as a past any great luck will be on our hand in 2010!!!
That's an of cuz to me as i'm very unlucky in 2009 to have had lost 2 phones one in Sep and 1 in Dec...LOL

Btw my last day of 2009 celebration for the new 2010 year was very fun!!!
Esp to c how Zenio got drunk and stuff LOL his face is damn funny LOL...
for the whole of the time all of us had saw how he had trouble our guys friends there who are half drunk in carrying him around and holding him to prevent him from falling...
The most amusing part was that we saw Zenio kissed one of our guy friends cheek and claiming him his darling...OMG my bf gng GAY???
Or izzit that i had claimed in my Facebook that i like Gays' dressing up fashion??? that makes him wanna be like gay... LOL
Anyway we had lotsa jokes and had enjoyed the fireworks in esplande with all my friends!!!!

One our finally-all-meet-up JIEMEI shopping spree on 31 Jan 09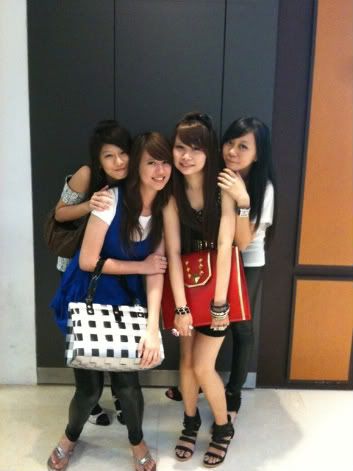 One of the firework shot!!!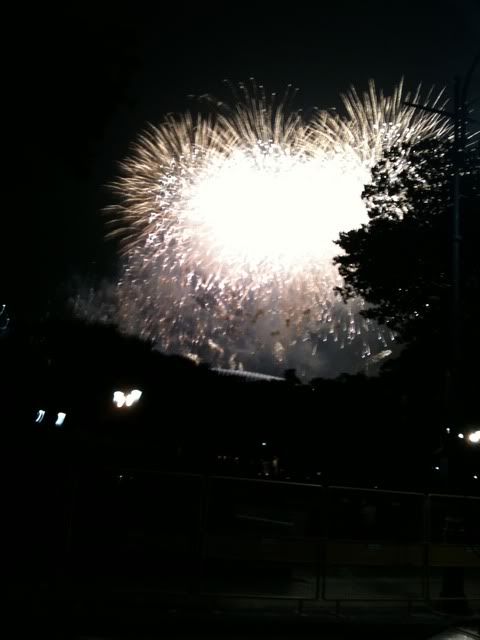 Hahaha Had enjoyed that day....
Anyway that drunk concluded that 2010 is the best year!!! (cuz his drunk... LOL)☺☺☺


Posted on:1 Jan 10

Happy NEW YEAR!!!!



Hey Peeps!!!
Do catch us in Flea Titans IV on the 2nd & 3rd Jan 2010!!!
What more you can get hold of our new arrivals that have not been posted on our blogs!!!
on 2nd we will be at stall 17.
&
on 3rd we will be at stall 4.



See ya all there!!!




Posted on:30 Dec 09

Yawnzzz...
Kinda tired for this few days.
hmmm guess i had just recovered from my flu and i need more sleep?
or
i had been stay up late all night and got to wake up early for work?
ARHHHH I NEED MORE SLEEP....!!!!
SLEEP SLEEP SLEEP!!!! ZZZZZ....

Here's a video which i find it rather cute... my brother find it in funcage...☺☺☺
Enjoy it!!! ♬♫♬

I got to fight to go SLEEP!!!


Posted on:28 Dec 09

HaH!!!
Just lost my phone AGAIN!!!![posted on 25 dec during my flea...]
I had lost my phone 2 times this year... erm should said LOUSY PHONE!!!
What an unlucky year...:(

Previously, i had lost my W910i which had lots of problems of:
✎NON-stopping restarting of phone.
✎laggy and had to wait for mins when it hangs.
✎corrupted walkman player.
✎after every calls or msg, it will restart for a few times.
✎lousy battery that will die very fast.
✎adapter spoiled, thus, unable to charge and even adapt my earpiece.
✎Shutdown immediately when dropped.
✎Load very long when turned on.
✎&&&& ETC ETC ETC....
Think there are too much problems that i'm lazy to list them out.

But anyway, there are steal people who wana steal it when i had accidentally dropped it in the mrt's floor immediately.
I really mean it's immediately... once i drop it, i looked down, it's gone... LOL

And this second phone that i had lost is a temp phone lent from my brother.
It's also a lousy phone as... the keypad had drop out and i had to use a tape to tape it back...
but at least for this time round, my contacts are not totally lost.
cuz, i had wrote most of the contacts in my notebook...☺☺☺
lucky me ☺☺☺

Btw i had got my new iPhone 3Gs and i vowed not to lost it again!!!
hence i had decided to chain it on my neck all the time to pervert it being lost again!!!
Now i'm having headache trying to figure out how to use iPhone...


Posted on:26 Dec 09

☃HOHOHO!!! MERRY CHRISTMAS TO ALL AND MAY YOUR DREAMS COME TRUE!!!!☃

Yea, it's christmas day!!!
But i wonder where is Santa... to give me a new phone as a gift... hah!!!
Sadly, i had to bare with NO PHONE for a few days...☹

Yupp!!!
I had gone to Escape theme Park today...
I'm kinda disappointed with it...☹☹☹
the reason is that I had changed lots. LOTSSSSSS....
So much that most of our secondary pastime's machine had gone into the mist.
What's gone:
✎360 turn machine
✎the flying saucer
✎the dark roller-coastor[gone due to accident]
✎the peisi
✎the rainbow
I got no idea WHY this fav. attraction were all gone....
And now, they only added in some new stuff mostly for kids.... hmmm for children under age of 10.
So i felt like spending $9[due to their anniversary promotion] just for the go-kart and pirate ship.
Since it's been so long that i had been there... then i got to say... it was fun but not as fun as the past or rather not as exciting as other countries'.
my memories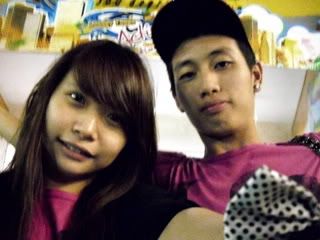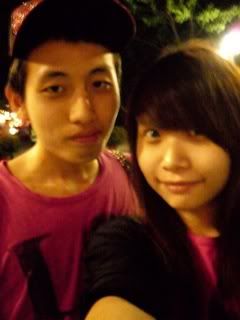 after that we had our dinner in one of the Korea's BBQ chicken rest.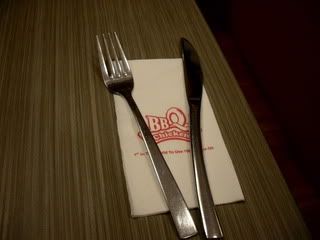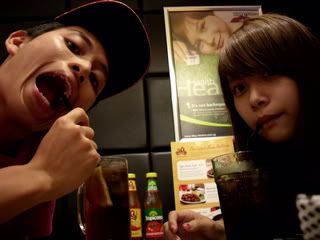 Posted on:25 Dec 09

Hey PeepSsSs!!!!
TipsyTaste here wish all of ya a very Happy Merry Christmas!!!☺☺☺

Yeah it the end of our What The Flea X'mas Bazaar!!!☺☺☺
It was such a busy day hah!!!
everywhere was just so cramp and glad to say that some of our new items that had not been uploaded onto our site had been sold out!!!
Thank for all your support☺☺☺
Here's some of our lity-bity photos!!!☺☺☺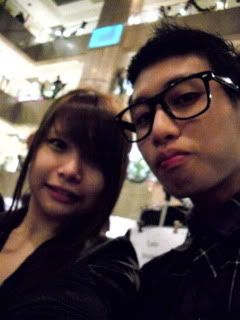 And after the bazaar...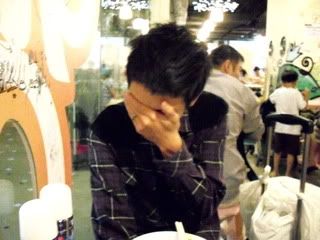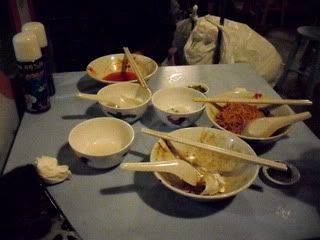 But there is just 1 thing...☹☹☹
I LOST MY PHONE!!!!☹☹☹☹☹☹☹☹☹☹☹☹☹☹
AAAAAGGGGGGAAAAAAIIIIIIINNNNNN!!!!!!!!☹☹☹☹☹☹

[P.S. so sorry to that customer who can't contact me for the minitary replenishment of stocks. if you happened to see this post pls do E-mail me.☹☹☹]
I'm quite pissed that y would any1 wan my lousy old phone even with a tape on the key pad???
☹☹☹☹☹☹


Posted on:23 Dec 09

Oh~ My~...
I had been rather sick lately.
Having to squeeze for the whole of monday while i was working.
Thus, i had no choice but to take MC from work...☹

I had just gone to consult the doctor yesterday and had been told that i had a swollen infection within my nostrils.
Guess lately i had been too busy with my stuff that i had not been sleeping well.
Hence i was sleeping for the whole of yesterday even after consulting the doctor☺☺

Hey PEEPS!!!☺☺☺
Btw do come and support TipsyTaste tomorrow at Far East from 12pm to 8pm as TipsyTaste will be joining What The Flea X'MAS Flea!!!❆❆❆



Here's their poster!!!
Also be an early bird to grad their very own Goodie Bags!!!

Btw A MERRY CHRISTMAS TO ALL MY PEEPS!!!!
☃Here a special Indian Verison of Merry Christmas song!!!☃



Posted on:21 Dec 09

Hey peeps!!!
Again we apologize for the late update of our blog as lately we had been rather busy.☹

Well we would like to announce:
CONGRATS TO MISS NUR SYAHIRAH for being TipsyTaste FIRST BLACKLISTED customer!!!
So do take note of her email: syahirahaha@hotmail.com [for other blogshopper.]

She had claimed that she wanted to purchase our Lelyn dress on 16 dec 2009 by sending an ordering to us.
When i contacted her, she claimed that she wanted to collect her dress on sat noon around to time of 12pm to 1pm, but would confirm the time again on fri.
Apparently, she did not contact me on fri.
I tried contacting her several times on fri and sat, unfortunately, she did not response to any despite the warning of blacklisting her.

Hence, after several discussion with Zenio(TT's other owner) we decided to BLACKLIST NUR SYAHIRAH☹☹☹.

Btw i had created a blacklisting column in the terms & conditions tab.
When i checked out Nur's facebook, i found our that shes one of my junior from my sec sch in the cheerleading CCA, Unity sec.
Guess she should have had graduated this year.

Ok I have had the HEADACHE blacklisting stuff.
here's some snapshots we wana share of ya our bazaar on 18DEC & 19DEC!!!☺☺☺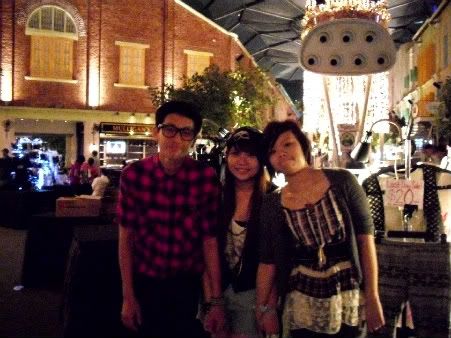 Zenio, me and hee eng[my gan mei] a shot before packaging up.



Zenio posing...[geek style]☺



A last snap of my gan mei n me☺
Finally, a big thank you to all that had came to visit us and those who had support us!!!☺☺☺


Posted on:16 Dec 09

What a squeezzzzyyyy day for me!!!

Damn it i felt as if there is a running tap that can't be switched off in my nose...☹☹☹
All i got to do is to stuff tissues and tissues in my to block it for a min...☹☹☹

i'm so damn PATHETIC!!!

btw here's an Epic cute commercial of the Jap pizza-la brand for their pizza!!!
even my lecturer in NAFA also put their song theme as her ringtone...♫♬♪!!!


continued version☺☺☺




Posted on:15 Dec 09

I dread to flag for taxissss!!!!
Esp when i'm trying to rush to work!!!
Guess today I had been standing under the hot sun waving for the cab for quite long...
AND I'M VERY PISSED OFF!!!
there are 2 cab that wouldn't stop for me and totally ignore me!!!
while the rest are all HIRED...☹
what's worse is that there is one pedestrian purposely walking pass me and stand right beside of me to wave for cab!!!
TOTALLY PISSED OFF MAN!!!

Luckily, the cabby who drove me to my workplace was damn fast!!!
Thus i reach my workplace just in time...☺


Posted on:14 Dec 09

Hey peeps!!! sorry for updating my journal late as i'm busy editing and posting all the new collection photos!!!
Btw, the Bazaar in Clake Quay was awesome!!!
Maybe it's due to the Christmas season☃
Here's some of the snapshot from the bazaar!!!

Our stall



Blur pic of WSE



SMILE!!! Vivian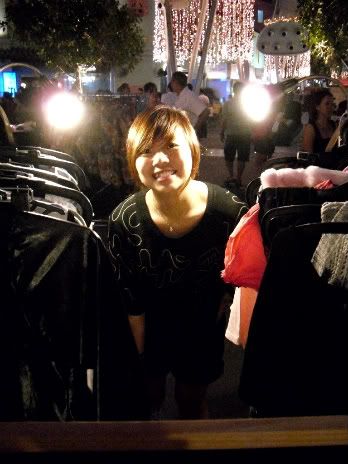 Nisha from SpaDeau
She's selling awesome lotion the can treat your dry skin!!!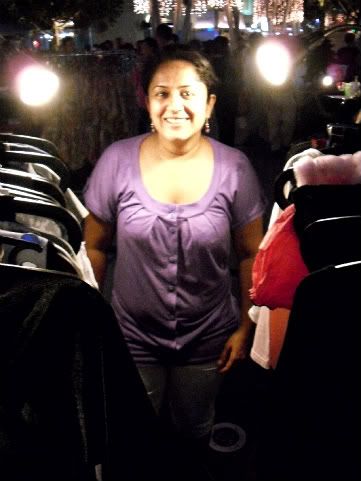 Lastly, a snapshot of Rebecca from Grilled Potato and me!!!
The dress Rebecca wore is from us...☺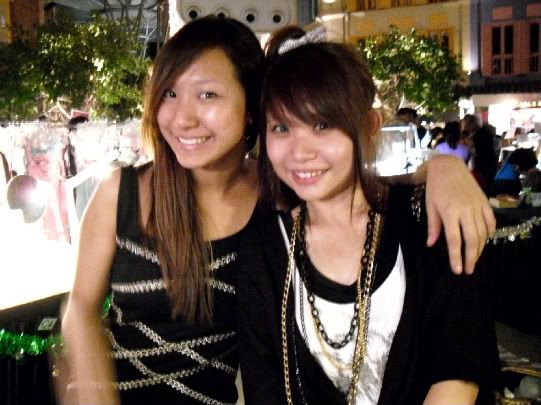 Btw!!!
Here another IMPORTANT THING TO ANNOUNCE!!!!
TIPSYTASTE COLLECTION#6 + CHRISTMAS CELEBRATION SALE had just been launched!!!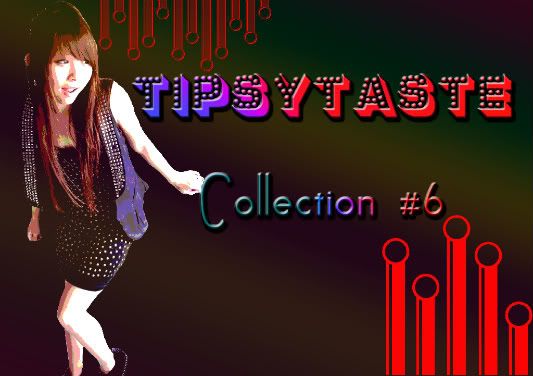 SO DO CHECK US OUT NOW AND GRAD THEM ALL BEFORE THEY ARE LONG GONE!!!!


Posted on:12 Dec 09

Hey peeps!!!
TT's apologize for not updating yesterday plus the delay for our new collection #6...☹
We are kinda busy working on our new collection #6 together with our bazaar on 11 dec and 12 dec...
Btw today is our last day of bazaar... yea DO COME AND SUPPORT US in clake quay [booth near pump room]!!!
We also hope to update our christmas celebration sale asap hopefully by tmr!!!
Collection #6 will include more stuff of:
✎New apparels.
✎1 vintage bag design of 3 colours.
✎Finally the instock of necklace which is specially requested!!!!
So do keep track of us!!!☺☺☺

Here's a joke of the runway model... ENJOY!!!

Runway model falls - duck walk - Watch more Funny Videos


Posted on:10 Dec 09

WAD A WONDERFUL JOURNEY I HAD TODAY...LOL!!!
It really 'WONDERFUL' to travel in the MRT from NORTH to NORTH WEST to WEST to EAST to NORTH WEST to NORTH to CENTRAL and finally HOME....
WSE and me were like crazy women traveling around dotsssss...
Btw TipsyTaste had just sold 2 items from our collection #5
Cotobie High Waist Short,
Scopca Jacket.♬

We both really were like crazy woman screaming and shout all around...=='''
WSE goes EEEKKKK which she saw the dead crow thinking that they will come alive and move.__.
this made me screamed too...=='''
Along to same way, a stupid bee kept flying towards me making me shriek and running around in circles._____.
Another freako act that made WSE jumped up and attracted passerby's attention....
OMG~~~!!!! I'M SO-DAMN-DAMN-ASHAMED OF MYSELF...><

!!!ya almost forgotten!!!
On our way back, we saw a damn cute little baby girl around the age of 2 singing the korea's famous song 'NOBODY'.
She's so kawaii with rosy white cheeks...><!!!
What's more, she's standing in the MRT holding the pole n dance!!! OMG SOOOO CUTEEEE!!!!
I bet that the entire people in that cabin were all looking at her with the OOOO SO CUTE expression!!!❤

Btw here another cute girls saying WHATEVER with a cute action!!!

BTW we are now working on our new stocks!!! most probably by tomorrow night our christmas celebration will be up^^!!!


Posted on:09 Dec 09

Omg!!!! It's result day!!!
Yeah btw I'm studying in NAFA [nanyang academy of fine arts].
Just ended my first semseter in year 1 and today is result day!!!
Lucky me that i did not fail any modules.
But kinda depressed to be getting all Bs n 2 Cs with a total GPA of 2.75.
I was expecting to get a better result with As...
but i guess it's due to me being late that had cause my results to be pulled down...☹
At least i do not need to attend any vacation studies.
Well i got to buck up now and try not to be late for my next semester!!!☺

Here a song dedicated to guys[jerks instead] who think that their girlfriend sucks.
Also dedicated to girls[my lovelies] as a potential break up song for jerks!!!☺

BTW we are now working on our new stocks!!! most probably by tomorrow night our christmas celebration will be up^^!!!


Posted on:08 Dec 09

EEEEKKKKKK!!!!!~~~

Really eekk to c a millipede crawling around at my workplace....
It's the second time such things had happened☹
After all, i felt that i'm kinda useless as i don't even dare to use the broom to get it away.
I have had only summon up my encourage to sweep it away till it came near me...☹
I guess mostly probably i have a bad phobia of BUGssss!!!

btw here's something cute☺


well this bug is so much cuter than the millipede!!!
hope you like this pic from FUNCAGE


Posted on:07 Dec 09

Three cheers for TT!!!
Do link us if u have a blog and also do add us in facebook too!!!

Today sure is an empty day for me=X
but i really thank my boss for giving the words of encouragement..:)

yeah here's something i wanna warn all shop owners to name your shop well...⚡


see more Epic Fails



Posted on:07 Dec 09

Hey babes!!!
Well how should i start???
TIPSYTASTE has been in livejournal for quite some time since June 09☺
A very warm thanks for all of your support & glad to say that we are intending to share our life here in our blogshop.☺
But!!!
We are not showing off but just wanna share bits and little interesting stuff here!
Just wanna intro to all of ya that TT only consist of Zenio♂ n me (Jessica)♀, the couple❧.
TT hope that you can enjoy our blog anytime you want other than just shopping with us.☺
BTW, do check out our livejournal @ the link on top the page for more info in our apparels & leaving your precious comments there!

Here a little video from youtube we hope you can enjoy it!!!♫


TT just love this little kitten. dun you feel that it so cute???☺